Christmas tree safety
12/7/2017 (Permalink)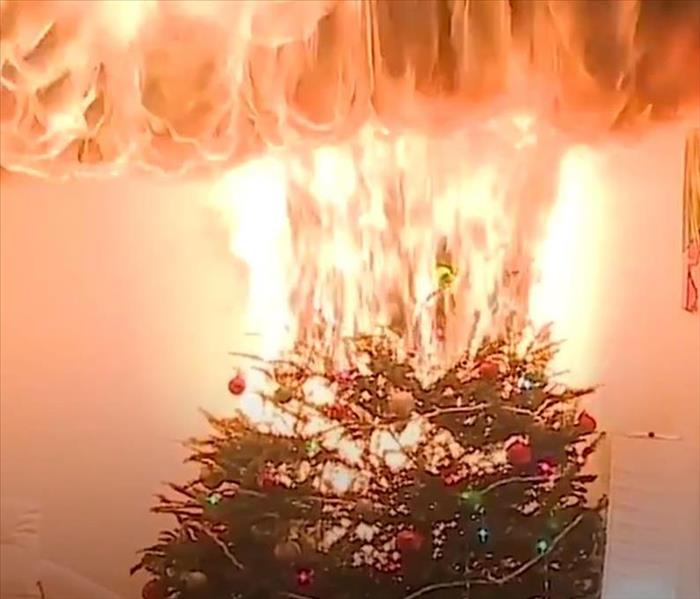 Did you know that a spark can turn a dry Christmas tree into a torch within 12 seconds?
Christmas tree fires are rare, but they still account for roughly 200 home fires each year, destroying an annual $14 million in the process, the National Fire Prevention Association (NFPA) says. They're deadly, too, killing an average of six people yearly.
The Consumer Product Safety Commission released Christmas tree tips:
Fresh, watered trees are much less likely to catch fire. So when buying a tree, look for branches with vibrant, green needles that don't come off the branch easily.
Make sure your tree is at least three feet from any heat source, like a fireplace, heat vent or candle.
Water your tree daily.
If you buy an artificial tree, make sure it's labeled "fire resistant."
Do not forget to cut off 2 inches from the bottom of the tree to allow it to soak up water.
SERVPRO of North Arlington would like to wish all of our customers and vendors a very Merry Christmas!
If you are need of our services during this holiday season SERVPRO of North Arlington is on call 24/7. Call our office at 817-557-1447. We are here to help!